Better Plumbing Today in Lakewood Colorado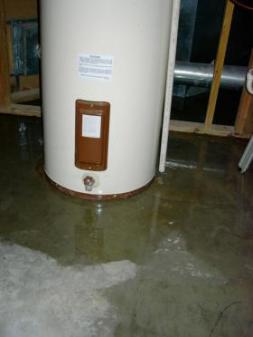 In a perfect world, you would never even notice your home's plumbing. When you turned on your sink, hot water would come out. When you flushed your toilet, it would do its duty. When you turned on your garbage disposal, the food would just disappear.

We don't live in a perfect world, but our Lakewood plumbing contractors are ready to help you pick up the slack. Call on us when your pipes are leaking, your drains are clogged, and your hot water has dried up, and we'll make things right again. Our Lakewood, CO plumbing technicians have decades of experience under their belts, and every last one of them is cross-trained to handle anything that can and will go wrong with your home's plumbing. All our plumbers are fully-trained, fully-licensed, and fully-certified to handle the biggest, messiest plumbing blow-ups you will ever have to deal with, and they'll have them fixed before the competition even returns your call.


---
Why Call Our Lakewood Plumbing Team?
Accurate appointments
Up-front pricing
Friendly customer service
No outsourced call centers
Fully licensed plumbers
Fast response times
Superior technical know-how

---
Our Lakewood Plumbers Specialize in Customer Service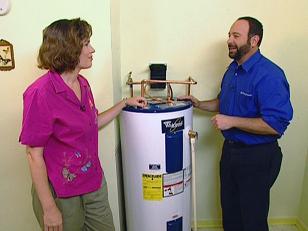 When you call our Lakewood plumbers, you'll talk to a real live customer service specialist from this side of the globe—someone who can evaluate your plumbing emergency and dispatch a technician within minutes. Our plumbing staff is so efficient and dedicated that we can arrive at almost any job within two hours of your call, so you can have your plumbing problems resolved before they have a chance to cause serious damage.

Once one of our talented plumbers arrives on your doorstep, you'll enjoy the finest service in the industry. We maintain a fleet of fully-stocked work vehicles with all the parts and equipment necessary for most any emergency repair job, so you can expect our plumbers to hit the ground running, instead of having to duck out early to pick up more parts. Every minute counts when it comes to leaks and high-pressure clogs, so you just can't afford to wait for anything but truly immediate plumbing service.

But just because we're fast doesn't mean our repairs aren't made to last. We use only the highest-quality parts for each and every job because you shouldn't have to see us any more often than you have to. Dealing with plumbing problems is never fun, and we want to do every job once and forget about it. Our goal is to provide you the kind of plumbing you can rely on—the kind of plumbing so seamless, so smooth-running, that you'll forget it's even there.